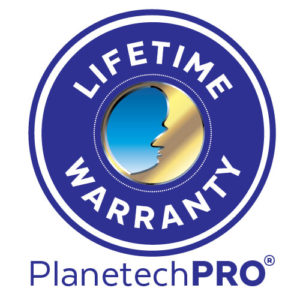 IGS-604HPT-RJ Industrial IP67-rated 4-Port 10/100/1000T 802.3at PoE + 2-Port 10/100/1000T Managed Ethernet Switch (-40~75C)
$680.80
The IGS-604HPT-RJ is a Modbus TCP Managed Ethernet Switch with 4 10/100/1000T 802.3at PoE ports, 2 10/100/1000T ports, and static Layer 3 routing.
Ports:   6 10/100/1000TX
Console Port:   No
PoE Ports:   4
Max. Watts per Port:   36
Standard:   802.3af/at
Type:   Managed
Operating Temp.:   -40  to 75°C
Supports: IEEE 1588v2 Transparency, ERPS Ring, DIDO
Note: ALL Industrial Switches do NOT include a power supply. Click here to shop all Industrial Power Supply.
Description
Specs
Downloads
Reviews (0)
Warranty Information
Warranty
Description
Ideal for Industrial Environments
PLANET's IGS-604HPT-RJ, a Modbus TCP Industrial Managed Ethernet Switch enclosed in an IP67-rated industrial case. The unit comes equipped with 4-port 10/100/1000T 802.3at PoE, 2-port 10/100/1000T, and static Layer 3 routing, providing a high level of immunity against electromagnetic interference and heavy electrical surges usually found on plant floors or in curb-side traffic control cabinets.The Modbus TCP switch also supports IEEE 1588v2 Transparency, ERPS Ring, and DIDO. The IGS-604HPT-RJ can be easily mounted on a DIN rail or wall to take up less space. Each of the four Gigabit PoE+ ports provide 36-watts of power for a total total power budget of up to 144 watts.
Waterproof and Dustproof RJ45 Ethernet Connector and Shielded Plug
The IGS-604HPT-RJ is equipped with a 6-port 10/100/1000BASE-T auto-negotiation waterproof and dustproof RJ45 connector and an additional 4 IEEE 802.3at PoE+ port (Port 3 to port 6).  Each PoE port provides 36-watts of PoE output. These shielded RJ45 make standard UTP cables waterproof and dustproof. When connected to the waterproof and dustproof RJ45 connector, the shielded ports provide tight and strong connections. With an industrial protection rating of IP67, the IGS-604HPT-RJ is capable of withstanding humidity, dirt, dust, shock, vibrations, heat and cold.
Environmentally Hardened Design
The IGS-604HPT-RJ is dust resistant and water resistant and operates under the temperature range from -40 to 75 degrees C. All these features ensure the highest level of reliability for mission-critical applications in any difficult environment.
Reliable Dual Power Input
The IGS-604HPT-RJ features a strong dual power input system (Dual 48V~56V DC) incorporated into customer's automation network to enhance system reliability and uptime. For example, when DC Power 1 fails to work, the hardware failover function will be activated automatically to ensure the IGS-604HPT-RJ remains powered on via DC Power 2.
Centralized Power Management for Gigabit Ethernet PoE Networking
To fulfill the needs of higher power required PoE network applications with Gigabit speed transmission, the IGS-604HPT-RJ features high-performance Gigabit IEEE 802.3af PoE (up to 15.4 watts) and IEEE 802.3at PoE+ (up to 36 watts) on all ports. It perfectly meets the power requirements of PoE VoIP phone, PoE Wireless AP and all kinds of PoE IP cameras such as IR, PTZ, speed dome cameras and even box type IP cameras with a built-in fan and heater for high power consumption.
The IGS-604HPT-RJ's PoE capabilities also help to reduce deployment costs for network devices. Power and data switching are integrated into one unit, delivered over a single cable and managed centrally. It thus eliminates cost for additional AC wiring and reduces installation time.
Built-in Unique PoE Functions for Surveillance Management
As a managed PoE Switch for surveillance network, the IGS-604HPT-RJ features intelligent PoE management functions:
– PD Alive Check
– Scheduled Power Recycling
– SMTP/SNMP Trap Event Alert
– PoE Schedule
Automatically Activates Inactive Devices
The IGS-604HPT-RJ can be configured to monitor a connected PD (Powered Device) status in real time via ping action. Once the PD stops working and it is without response, the IGS-604HPT-RJ will resume the PoE port power and bring the PD back to work. It will greatly enhance the network reliability through the PoE port resetting the PD's power source, thus reducing administrator management burden.
Scheduled Power Rebooting
The IGS-604HPT-RJ allows each of the connected PDs to reboot at a specified time each week. Therefore, it will reduce the chance of PD crash resulting from buffer overflow.
SMTP/SNMP Trap Event Alert
Though most NVR or camera management software offers SMTP email alert function, the IGS-604HPT-RJ further provides event alert function to help to diagnose the abnormal device owing to whether or not there is a break of the network connection, loss of PoE power or the rebooting response by the PD Alive Check process.
PoE Schedule for Energy Saving
The IGS-604HPT-RJ can be used to build any PoE network including VoIP and wireless LAN. The IGS-604HPT-RJ is an energy-efficient device with smart PoE management features. The "PoE schedule" function helps you to enable or disable PoE power feeding for each PoE port during specified time intervals and it is a powerful function to help SMBs and enterprises save energy and resources.
Redundant Ring Technology
The IGS-604HPT-RJ supports redundant ring technology and features strong, rapid self-recovery capability to prevent interruptions and external intrusions. It incorporates advanced ITU-T G.8032 ERPS (Ethernet Ring Protection Switching) technology, Spanning Tree Protocol (802.1s MSTP), and redundant power input system into customer's industrial automation network to enhance system reliability and uptime in harsh factory environments. In a certain, simple Ring network, the recovery time of data link can be as fast as 20ms.
IPv6/IPv4 Dual Stack
The unit supports both IPv6 and IPv4 protocols. The IGS-604HPT-RJ helps data centers, campuses, telecoms, and more to experience the IPv6 era with the lowest investment as its network facilities need not be replaced or overhauled if the IPv6 FTTx edge network is set up.
Layer 3 IPv4 and IPv6 VLAN Routing for Secure and Flexible Management
The IGS-604HPT-RJ not only provides ultra high transmission performance, and excellent layer 2 and layer 4 technologies. In addition, the unit also features powerful layer 3 IPv4/IPv6 VLAN routing features which allows to crossover different VLANs and different IP addresses for the purpose of having a highly-secure, flexibly-managed but simple network. .
Robust Layer 2 Features
The IGS-604HPT-RJ can be programmed for advanced switch management functions such as dynamic port link aggregation, Q-in-Q VLAN, private VLAN, Multiple Spanning Tree Protocol (MSTP), Layer 2 to Layer 4 QoS, bandwidth control and IGMP/MLD Snooping. Via the link aggregation of supporting ports, the IGS-604HPT-RJ allows the operation of a high-speed trunk to combine with multiple fiber ports and supports fail-over as well.
Powerful Security
The IGS-604HPT-RJ offers a comprehensive layer 2 to layer 4 Access Control List (ACL) for providing maximum security to the edge. This feature can be used to restrict network access by denying packets based on source and destination IP address, TCP/UDP ports or defined typical network applications. Its protection mechanism also comprises 802.1X Port-based and MAC-based user, and device authentication. With the private VLAN function, communication between edge ports can be prevented to ensure user privacy. The IGS-604HPT-RJ also provides DHCP Snooping, IP Source Guard and Dynamic ARP Inspection functions to prevent IP snooping from attack and discard ARP packets with invalid MAC address. The network administrators can now construct highly-secure corporate networks in considerably less time and with less effort than before.
Excellent Traffic Control
The IGS-604HPT-RJ features powerful traffic management and QoS features to enhance connection services by telecoms and ISPs. The QoS features include wire-speed Layer 4 traffic classifiers and bandwidth limits that are particularly useful for multi-tenant units, multi-business units, Telco and network service providers' applications. It also empowers the industrial environment to take full advantage of the limited network resources and guarantees the best performance in VoIP and video conferencing transmission.
Efficient and Secure Management
With built-in Web-based management interface, the IGS-604HPT-RJ L2+ Managed Switch offers an easy-to-use, platform-independent management and configuration facility which includes Web and SNMP management interfaces. The SNMP can be managed via any management software based on the standard of SNMP Protocol. To reduce learning time, the unit offers Cisco-like command via Telnet. The unit also features secure remote management by supporting SSH, SSL and SNMP v3 connections which encrypt the packet content at each session.
Optional DIN Rail Power Supply Units:
Hardware Specifications
Copper Ports
6 10/100/1000BASE-T waterproof and dustproof RJ45 auto-MDI/MDI-X ports
PoE Injector Port
4 ports with 802.3at/af PoE injector function (Port-3 to Port-6)
Switch Architecture
Store-and-Forward
Switch Fabric
12Gbps/non-blocking
Throughput
8.9Mpps@64bytes
Address Table
8K entries, automatic source address learning and aging
Shared Data Buffer
4Mbits
Flow Control
IEEE 802.3x pause frame for full-duplex
Back pressure for half-duplex
Jumbo Frame
9Kbytes
Reset Button
< 5 sec: System reboot
> 5 sec: Factory default
Dimensions (W x D x H)
103 x 68.3 x 163 mm
Weight
1069g
LED
System:
DC1 (Green), DC2 (Green), Fault (Red)
Ring (Green), R.O. (Green)
10/100/1000T RJ45 Interfaces (Port 1 to Port 2):
LNK/ACT (Green)
10/100/1000T RJ45 Interfaces (Port 3 to Port 6):
LNK/ACT (Green)
PoE-in-Use (Orange)
Power Consumption
Max. 160 watts/545.9 BTU
Power Requirements
Dual 48~56V DC (>53V DC for PoE+ output recommended)
EFT Protection
6KV DC
ESD Protection
6KV DC
PoE Standard
IEEE 802.3af/802.3at PoE/PSE
PoE Power Supply Type
End-span
PoE Power Output
IEEE 802.3af Standard
– Per port 48V~53V DC (depending on the power supply), max. 15.4 wattsIEEE 802.3at Standard
– Per port 53V~56V DC (depending on the power supply), max. 36 watts
Power Pin Assignment
1/2(+), 3/6(-)
PoE Power Budget
144 watts max. (depending on power input)
PoE Ability
PD @ 7 watts: 4 units
PD @ 15.4 watts: 4 units
PD @ 30.8 watts: 4 units
Layer 2 Management Functions
Port Configuration
Port disable/enable
Auto-negotiation 10/100/1000Mbps full and half duplex mode selection
Flow control disable/enable
Port Status
Display each port's speed duplex mode, link status, flow control status,
auto-negotiation status, trunk status
Port Mirroring
TX/RX/Both
Many-to-1 monitor
VLAN
802.1Q tagged based VLAN
Q-in-Q tunneling
Private VLAN Edge (PVE)
MAC-based VLAN
Protocol-based VLAN
Voice VLAN
IP Subnet-based VLAN
MVR (Multicast VLAN registration)
Up to 255 VLAN groups, out of 4095 VLAN IDs
Link Aggregation
IEEE 802.3ad LACP/static trunk
3 groups with 2 port per trunk
Spanning Tree Protocol
IEEE 802.1D Spanning Tree Protocol (STP)
IEEE 802.1w Rapid Spanning Tree Protocol (RSTP)
IEEE 802.1s Multiple Spanning Tree Protocol (MSTP)
QoS
Traffic classification based, Strict priority and WRR
8-level priority for switching:
– Port number
– 802.1p priority
– 802.1Q VLAN tag
– DSCP/ToS field in IP packet
IGMP Snooping
IGMP (v1/v2/v3) snooping, up to 255 multicast groups
IGMP querier mode support
MLD Snooping
MLD (v1/v2) snooping, up to 255 multicast groups
MLD querier mode support
Access Control List
IP-based ACL/MAC-based ACL
Up to 256 entries
Bandwidth Control
Per port bandwidth control
Ingress: 100Kbps~1000Mbps
Egress: 100Kbps~1000Mbps
Layer 3 Functions
IP Interfaces
Max. 8 VLAN interfaces
Routing Table
Max. 32 routing entries
Routing Protocols
IPv4 software static routing
IPv6 software static routing
Management
Basic Management Interfaces
Telnet/Web browser/SNMP v1, v2c
Secure Management Interfaces
SSH, SSL, SNMP v3
SNMP MIBs
RFC 1213 MIB-II
RFC 1493 Bridge MIB
RFC 1643 Ethernet MIB
RFC 2863 Interface MIB
RFC 2665 Ether-Like MIB
RFC 2819 RMON MIB (Group 1, 2, 3 and 9)
RFC 2737 Entity MIB
RFC 2618 RADIUS Client MIB
RFC 2863 IF-MIB
RFC 2933 IGMP-STD-MIB
RFC 3411 SNMP-Frameworks-MIB
RFC 4292 IP Forward MIB
RFC 4293 IP MIB
RFC 4836 MAU-MIB
IEEE 802.1X PAE
LLDP
Power over Ethernet MIB
Standards Conformance
Regulatory Compliance
FCC Part 15 Class A, CE
Standards Compliance
IEEE 802.3 10BASE-T
IEEE 802.3u 100BASE-TX
IEEE 802.3ab Gigabit 1000T
IEEE 802.3x flow control and back pressure
IEEE 802.3ad port trunk with LACP
IEEE 802.1D Spanning Tree Protocol
IEEE 802.1w Rapid Spanning Tree Protocol
IEEE 802.1s Multiple Spanning Tree Protocol
IEEE 802.1p Class of Service
IEEE 802.1Q VLAN tagging
IEEE 802.1X Port Authentication Network Control
IEEE 802.1ab LLDP
IEEE 802.3af Power over Ethernet
IEEE 802.3at Power over Ethernet Plus
RFC 768 UDP
RFC 793 TFTP
RFC 791 IP
RFC 792 ICMP
RFC 2068 HTTP
RFC 1112 IGMP v1
RFC 2236 IGMP v2
RFC 3376 IGMP v3
RFC 2710 MLD v1
FRC 3810 MLD v2
Environment
Operating
Temperature: -40 ~ 75 degrees C
Relative Humidity: 5 ~ 95% (non-condensing)
Storage
Temperature: -40 ~ 80 degrees C
Relative Humidity: 5 ~ 95% (non-condensing)
Device Downloads (Manuals, Quickstart Guides, Datasheets)
PlanetechPRO® Limited Lifetime Warranty
---
Terms and Conditions
To learn more about the PlanetechPRO® Lifetime Warranty, read more in the terms and conditions.
---
Eligible Product List
In order to determine if your product is a PlanetechPRO® Lifetime Warranty product, check the list below.
---
Registration Form
In order to receive the PlanetechPRO® Lifetime Warranty, you MUST register. Failing to do so will result in the default warranty of five (5) years. The registration form must be filled out and mailed 30 days from the purchase date.
---
Planet Technology USA Device Warranty Information
Planet Technology USA honors its products that Planet and it's partners engineer and manufacture. Our products sold are of the highest standards available. All products come with a TWO year limited warranty on all products sold by directly by Planet Technology USA, unless specifically stated otherwise on our product documentation. This warranty period of two years applies from the ship date to all our products which are purchased legally and owned by the original customer. If you have purchased the product from a reseller you must contact the reseller directly. Should repairs fail to recover the product Planet Technology USA will replace the product with a similar product or a suitable replacement. Other information is as follows.
Planet Technology USA is not responsible for any other cost incurred.

All replacement units inherit the existing warranty.

Expedited return can be fulfilled for a predetermined fee.

An extended warranty may be purchased for eligible equipment.

If a product needs to be returned for RMA you can fill out the form HERE (RMA Page)
*Planet Technology USA assumes no responsibility for the risk of damage to any external devices (Devices that are not ours). It is the duty of the customer to check and make sure everything is compatible.
The Limited Warranty applies only to products sold directly by Planet Technology USA that can be identified as a Planet Technology USA product (by name, logo, purchase documentation). The Limited Warranty does not apply to (a) damage caused by accident, abuse, misuse, misapplication; (b) damage caused by unauthorized service performed by anyone who is not an authorized Planet Technology USA service specialist (c) a product or a part that has been modified without the written permission of Planet Technology USA; or (d) if any Planet Technology USA serial number has been removed or tampered.
Planet Technology USA warrants its products against defects in material and workmanship, under normal use and service, for the following lengths of time from the date of purchase.
AC/DC Power Adapter, Cooling Fan, and Power Supply carry 1 year warranty.
If a product does not operate as warranted during the applicable warranty period, Planet Technology USA shall reserve the right, at its expense, to repair or replace the defective product or part and deliver an equivalent product or part to the customer. The repair/replacement unit's warranty continues from the original date of purchase. All products that are replaced become the property of Planet Technology USA. Replacement products may be new or reconditioned. Planet Technology USA does not issue refunds or credit. Please contact the point-of-purchase for their return policies.
Planet Technology USA shall not be responsible for any software, firmware, information, or memory data of customer contained in, stored on, or integrated with any products returned to Planet Technology USA pursuant to any warranty.
There are no user serviceable parts inside the product. Do not remove or attempt to service the product by any unauthorized service center. This warranty is voided if (i) the product has been modified or repaired by any unauthorized service center, (ii) the product was subject to accident, abuse, or improper use (iii) the product was subject to conditions more severe than those specified in the manual.
Warranty service may be obtained by contacting Planet Technology USA within the applicable warranty period and providing a copy of the dated proof of the purchase. Upon proper submission of required documentation a Return Material Authorization (RMA) number will be issued. An RMA number is required in order to initiate warranty service support for all Planet Technology USA products. Products that are sent to Planet Technology USA for RMA service must have the RMA number marked on the outside of return packages and sent to Planet Technology USA prepaid, insured and packaged appropriately for safe shipment. Customers shipping from outside of the USA and Canada are responsible for return shipping fees. Customers shipping from outside of the USA are responsible for custom charges, including but not limited to, duty, tax, and other fees.
WARRANTIES EXCLUSIVE: IF THE PLANET TECHNOLOGY USA PRODUCT DOES NOT OPERATE AS WARRANTED ABOVE, THE CUSTOMER'S SOLE REMEDY SHALL BE, AT PLANET TECHNOLOGY USA'S OPTION, REPAIR OR REPLACE. THE FOREGOING WARRANTIES AND REMEDIES ARE EXCLUSIVE AND ARE IN LIEU OF ALL OTHER WARRANTIES, EXPRESSED OR IMPLIED, EITHER IN FACT OR BY OPERATION OF LAW, STATUTORY OR OTHERWISE, INCLUDING WARRANTIES OF MERCHANTABILITY AND FITNESS FOR A PARTICULAR PURPOSE. PLANET TECHNOLOGY USA NEITHER ASSUMES NOR AUTHORIZES ANY OTHER PERSON TO ASSUME FOR IT ANY OTHER LIABILITY IN CONNECTION WITH THE SALE, INSTALLATION MAINTENANCE OR USE OF PLANET TECHNOLOGY USA'S PRODUCTS.
PLANET TECHNOLOGY USA SHALL NOT BE LIABLE UNDER THIS WARRANTY IF ITS TESTING AND EXAMINATION DISCLOSE THAT THE ALLEGED DEFECT IN THE PRODUCT DOES NOT EXIST OR WAS CAUSED BY CUSTOMER'S OR ANY THIRD PERSON'S MISUSE, NEGLECT, IMPROPER INSTALLATION OR TESTING, UNAUTHORIZED ATTEMPTS TO REPAIR OR MODIFY, OR ANY OTHER CAUSE BEYOND THE RANGE OF THE INTENDED USE, OR BY ACCIDENT, FIRE, LIGHTNING, OR OTHER HAZARD.
LIMITATION OF LIABILITY: TO THE FULL EXTENT ALLOWED BY LAW PLANET TECHNOLOGY USA ALSO EXCLUDES FOR ITSELF AND ITS SUPPLIERS ANY LIABILITY, WHETHER BASED IN CONTRACT OR TORT (INCLUDING NEGLIGENCE), FOR INCIDENTAL, CONSEQUENTIAL, INDIRECT, SPECIAL, OR PUNITIVE DAMAGES OF ANY KIND, OR FOR LOSS OF REVENUE OR PROFITS, LOSS OF BUSINESS, LOSS OF INFORMATION OR DATE, OR OTHER FINANCIAL LOSS ARISING OUT OF OR IN CONNECTION WITH THE SALE, INSTALLATION, MAINTENANCE, USE, PERFORMANCE, FAILURE, OR INTERRUPTION OF THE POSSIBILITY OF SUCH DAMAGES, AND LIMITS ITS LIABILITY TO REPAIR, REPLACEMENT, OR REFUND OF THE PURCHASE PRICE PAID, AT PLANET TECHNOLOGY USA'S OPTION. THIS DISCLAIMER OF LIABILITY FOR DAMAGES WILL NOT BE AFFECTED IF ANY REMEDY PROVIDED HEREIN SHALL FAIL OF ITS ESSENTIAL PURPOSE.
Governing Law: This Limited Warranty shall be governed by the laws of the state of California.
Some Planet Technology USA products include software code written by third party developers. These codes are subject to the GNU General Public License ("GPL") or GNU Lesser General Public License ("LGPL").
THIS WARRANTY AND REMEDIES SET FORTH ABOVE ARE EXCLUSIVE AND IN LIEU OF ALL OTHER WARRANTIES, REMEDIES AND CONDITIONS, WHETHER ORAL OR WRITTEN, EXPRESS OR IMPLIED, PLANET TECHNOLOGY USA SPECIFICALLY DISCLAIMS ANY AND ALL IMPLIED WARRANTIES, INCLUDING, WITHOUT LIMITATION, WARRANTIES OF MERCHANTABILITY AND FITNESS FOR A PARTICULAR PURPOSE. IF PLANET TECHNOLOGY USA CANNOT LAWFULLY DISCLAIM IMPLIED WARRANTIES UNDER THIS LIMITED WARRANTY, ALL SUCH WARRANTIES, INCLUDING WARRANTIES OF MERCHANTABILITY AND FITNESS FOR A PARTICULAR PURPOSE ARE LIMITED IN DURATION TO THE DURATION OF THIS WARRANTY. NO PLANET TECHNOLOGY USA RESELLER, AGENT, OR EMPLOYEE IS AUTHORIZED TO MAKE ANY MODIFICATION, EXTENSION, OR ADDITION TO THIS WARRANTY. PLANET TECHNOLOGY USA IS NOT RESPONSIBLE FOR DIRECT, SPECIAL, INCIDENTAL OR CONSEQUENTIAL DAMAGES RESULTING FROM ANY BREACH OF WARRANTY OR CONDITION, OR ANY OTHER LEGAL THEORY, INCLUDING BUT NOT LIMITED TO LOST PROFITS, DOWNTIME, GOODWILL, DAMAGE TO OR REPLACEMENT OF EQUIPMENT AND PROPERTY, ANY COSTS OF RECOVERING, OR REPRODUCING ANY PROGRAM OR DATA STORED IN OR USED WITH PLANET TECHNOLOGY USA PRODUCTS, AND ANY FAILURE TO MAINTAIN THE CONFIDENTIALITY OF DATA STORED ON THE PRODUCT.
Some states and provinces do not allow the exclusion or limitation of incidental or consequential damages or exclusions or limitations on the duration of implied warranties or conditions, so the above limitations or exclusions may not apply to you. This warranty gives you specific legal rights, and you may also have other rights that vary by state or province.
Shipping costs of products being returned are the responsibility of the customer. Cost of shipping products back to the customer will be paid by Planet Technology USA (Free ground shipping for USA - domestic customers only. International customers are responsible for shipping costs.) This warranty only applies to the customer whom purchased the product directly from Planet Technology USA.
Out of Warranty Service:
For products which are out of warranty, please call or fax in for a RMA number. Once the products for repair are received a quote will be generated for their repair. Customer approval must be obtained before work is begun in repairing or replacing the products. Once the products are repaired, payments must be made or sent for their repair costs before they are shipped back to customers. Shipping costs both to and from the customer are billed to the Customer for products which are out of warranty.