802.3bt PoE++ Splitter
Quick and Easy Gigabit 802.3bt PoE++ Network Deployment
The POE-173S Gigabit 802.3bt Power over Ethernet splitter, which delivers the Ethernet digital data and PoE power from an 802.3bt type-4 PoE++ PSE (power source equipment) over an UTP cable, comes with a selectable 12V, 19V or 24V DC DIP switch, enabling to deliver a maximum of 60-watt power output to a non-PoE powered Ethernet device. It supports passive 10/100/1000Mbps Ethernet connection and distance up to 100 meters.
The POE-173S, when working with PLANET 802.3bt type-4 PoE++ switches or injectors, offers more network applications to client devices, such as:
PTZ speed dome camera
Thin client
AIO (All-in-One) touch PC
Remote digital signage display
Non-PoE network devices that need higher power to work normally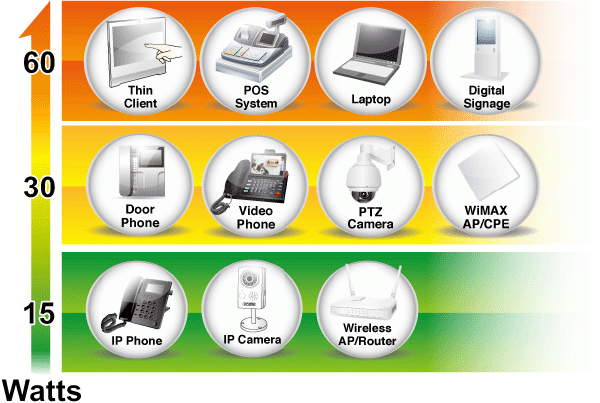 The POE-173S frees the network device deployment from restrictions of power outlet locations, thus eliminating the costs for additional AC wiring and reducing the installation time.
Innovative, Selectable DC Power Output Voltage
Via the innovative 12V/19V/24V DIP switch on the front panel, the POE-173S can supply either 24V DC power to industrial equipment or 12V/19V DC output to the common network devices. It highly increases the flexibility of the product applications.
802.3bt PoE++ Power over 4-pair UTP Cable
The POE-173S and 802.3bt type-4 PoE++ switches use cables that meet the IEEE 802.3bt standard. Instead of delivering power over 2-pair twisted UTP cable – be it end-span (Pins 1, 2, 3 and 6) or mid-span (Pins 4, 5, 7 and 8), they are able to transmit ultra PoE power and data by using all the four pairs of standard Cat. 5e/6 Ethernet cabling.
Environment-friendly Structure
The POE-173S comes with a compact-sized metal housing, making the placement of the unit convenient. It features a ventilated construction in which a cooling fan is not necessary, thereby making its operation noiseless. Moreover, the POE-173S is able to operate reliably and stably without affecting its performance. The deployment of non-PoE equipment with constant power feeding can be easily and quickly done.