Please Do Not Throw Sausage Pizza Away is not only a worthy tenet to live by, but it's also a mnemonic to help budding computer network technicians memorize the OSI model.
Even though the OSI model utilizes the TCP/IP Protocol, the OSI model was originally defined by the Open Systems Interconnection (OSI) group to promote the OSI protocol in its aim to produce a standardized network architecture for network communication. Ultimately the OSI protocol, though it supported more addresses, lost to the competing TCP/IP protocol because of its complexity. Ironically, the TCP/IP model is now utilizing longer IPv6 addresses that resemble the original OSI protocol in complexity.
We've composed this nifty infographic on the OSI model because All People Seem To Need Data Processing (another mnemonic to help memorize the OSI model forward).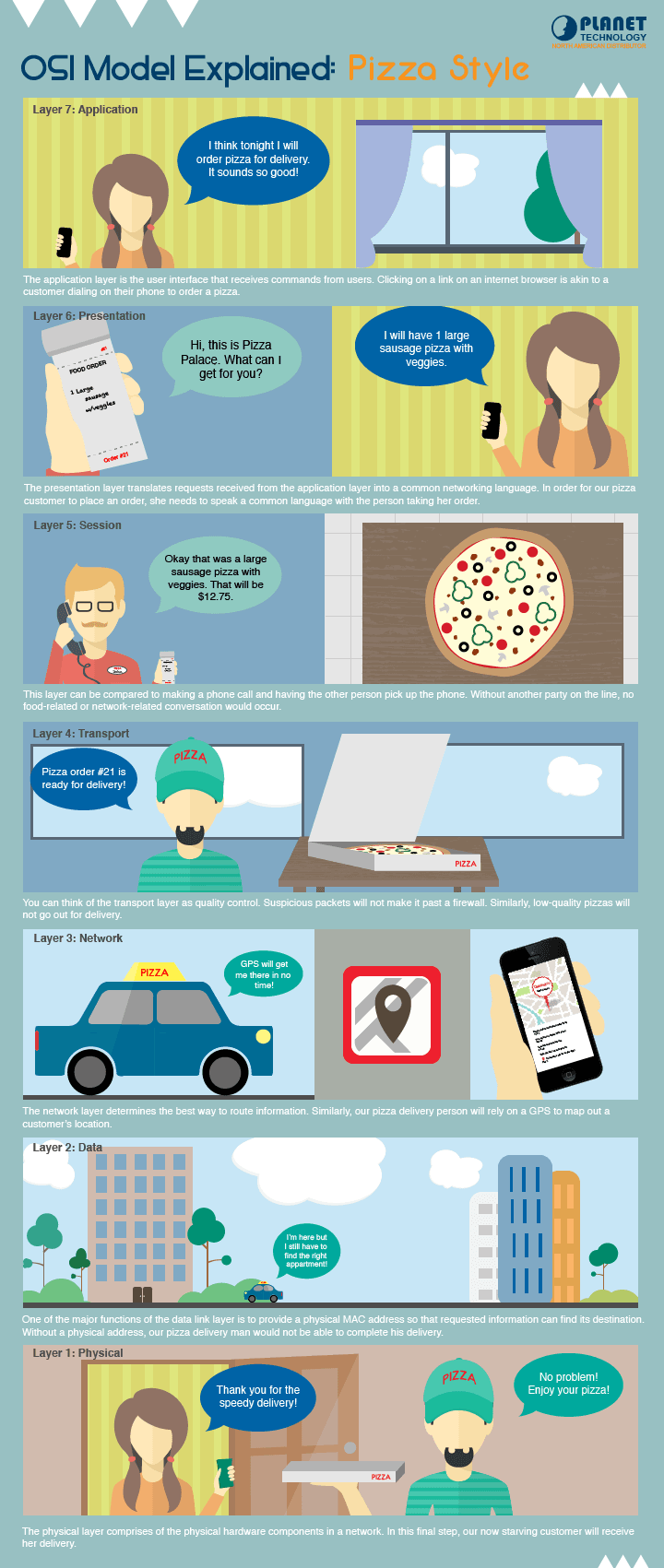 Don't forget to follow us on Linkedin, Facebook and Twitter for the latest news in the Telco industry and for other computer information technology resources.